Non-financial due diligence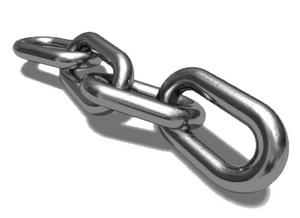 The missing link in accurate target assessment, valuation, end-gaming and post-acquisition business integration
Applied to the high proportion of spectacular acquisition and merger failures (up to 83% in some reports), the phrase 'caveat emptor' is particularly poignant.
Take a look at the many checklists you can download to guide your due diligence activities and you will uncover a raft of legal, accounting and HR metrics, must-have documents, financial indicators and process flows. Look at who produces these lists and you will read the names of many of the best management accountancy and law firms in the business. Yet, even with such seemingly comprehensive guidance and the knowledge and experience of the best guys in the business, acquisitions do not meet expectations. Why is that?
M&A statistics
83% of mergers fail to achieve their pre-merger objectives
There were 30,366 acquisitions in 2011
Global transaction values totalled $3.11 trillion
However you calculate it, that's a lot of wasted effort
Bloomberg forecast growing merger activity
Because, important though these aspects of the business are in formulating an asset value, that picture is no more than a snapshot in time; it does not provide an accurate indication of commercial potential and any attempt to do so is, at best, an extrapolation of past performance.
Businesses are run by people with hearts and minds and sometimes (or, more accurately, 83% of the time) the way they work together can't be modelled mathematically or economically. There are also hearts and minds outside the business (with their inherent structures, processes and behaviours) that have a significant impact on the business too. What is missing is a realistic and practical view of the sales, marketing and other customer relationships by which a business thrives or dies. It's understandable why it isn't there. People work to their strengths, and analysis and validation of relationship dynamics across the stakeholder spectrum is not a discipline you would normally delegate to your lawyer or accountant. And so it doesn't get done.
Double Ewe can support your acquisition and senior management team to ensure you get the full picture; so you not only pick the right acquisition targets and eliminate nasty surprises, but get the very best shot at successfully achieving your post-acquisition objectives.
Who's it for?
Executives and investors with an interest in any small to medium sized business, especially those in the IT or TME industries.
Business advisors (legal/accounting/market analysts)
Acquisitive boards
Investors
Start-ups, New Ventures and End-gamers
What do we do?
The Double Ewe service delivers relevant, outcome focussed, experienced resource to defining objectives and gathering evidence to support the strategic objectives of an organisation.
In particular:
Stakeholder analysis; who will be affected by M&A activities; processes/preparedness
Business integrity
Sales readiness; sales and marketing pipeline processes, integrity and robustness of revenue streams (direct and channel)
Audit of key relationships (staff, customer and partner); strategic integrity; perception/reality; gap analysis/action plan
Product and service strategies vs market requirements and competitive threats
Messaging and brand SWOT